Halina Pawlowská: Košík plný milenců a jiné povídky
Look inside
Ukázky z publikace Halina Pawlowská: Košík plný milenců a jiné povídky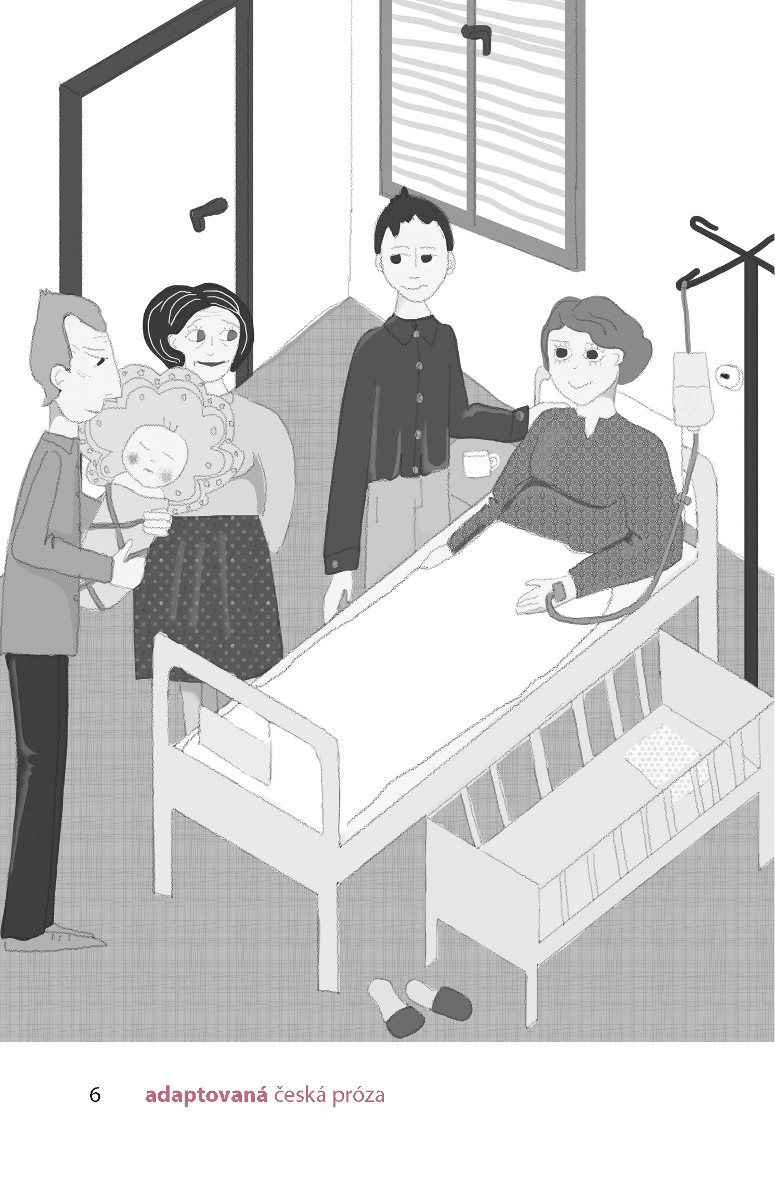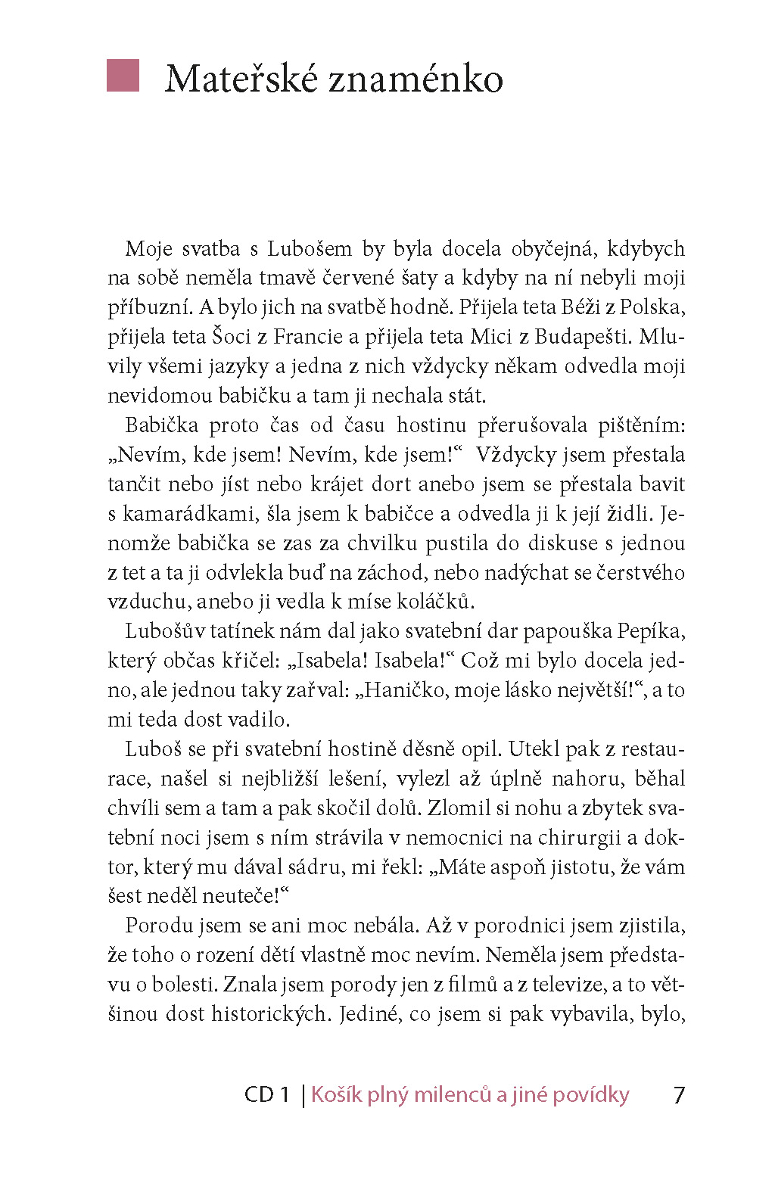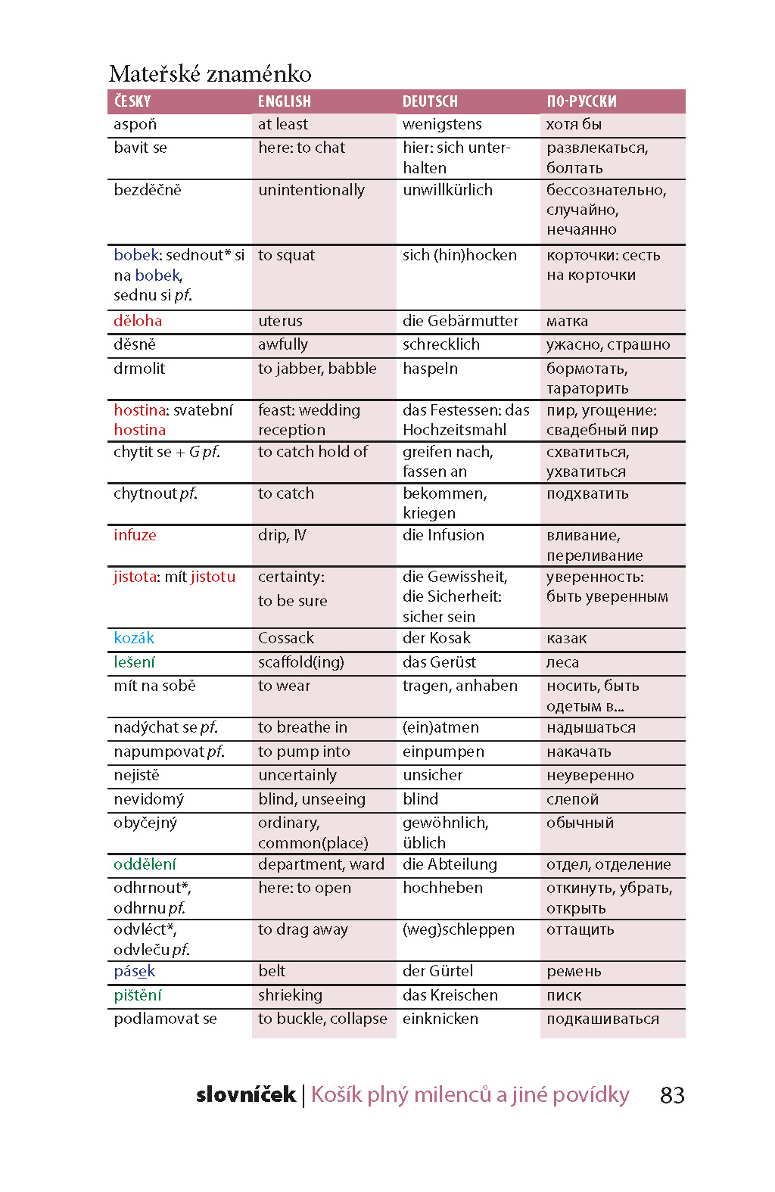 Adapted by:
Silvie Převrátilová and Petra Bulejčíková
Potřebujete pomoc či poradit? Kontaktujte nás:
What teachers and students say about us
Od roku 1990 vyučuju český jazyk při Volkshochschule Regen. Pro pokročilejší žáky jsem dlouho hledala nějakou vhodnou doplňkovou četbu. Objevila jsem Vaši adaptovanou českou prózu. Jsem s knihami velmi spokojena. Moji žáci čtou, protože dobře rozumí a i po obsahové stránce jsou texty zajímavé. Výborný je také připojený slovník včetně cvičeni.
Proč učebnice od nás?
Přes 100 000
prodaných
výtisků
Naše učebnice se
používají nejen v ČR,
ale i po celém světě.
Zdarma manuály
ke stažení
63 % z učitelů
vlastnících naše učebnice
vnímá manuály jako
nejdůležitější výhodu.
Víc než 20 let
praxe v oboru
Vydáváme učební materiály
už od roku 2000.
Komunikace
už od 1. lekce
Naše učebnice jsou
praktické a zábavné.