Zdena Malá: Jazykové hry a aktivity pro výuku češtiny A1.1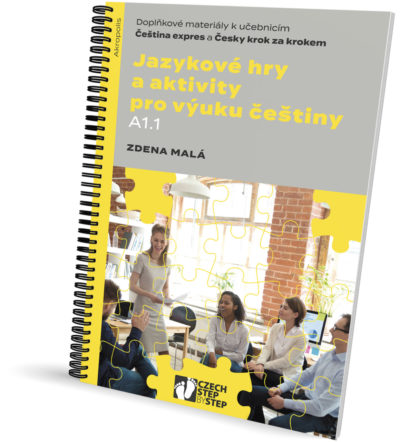 New
Look inside
Ukázky z publikace Zdena Malá: Jazykové hry a aktivity pro výuku češtiny A1.1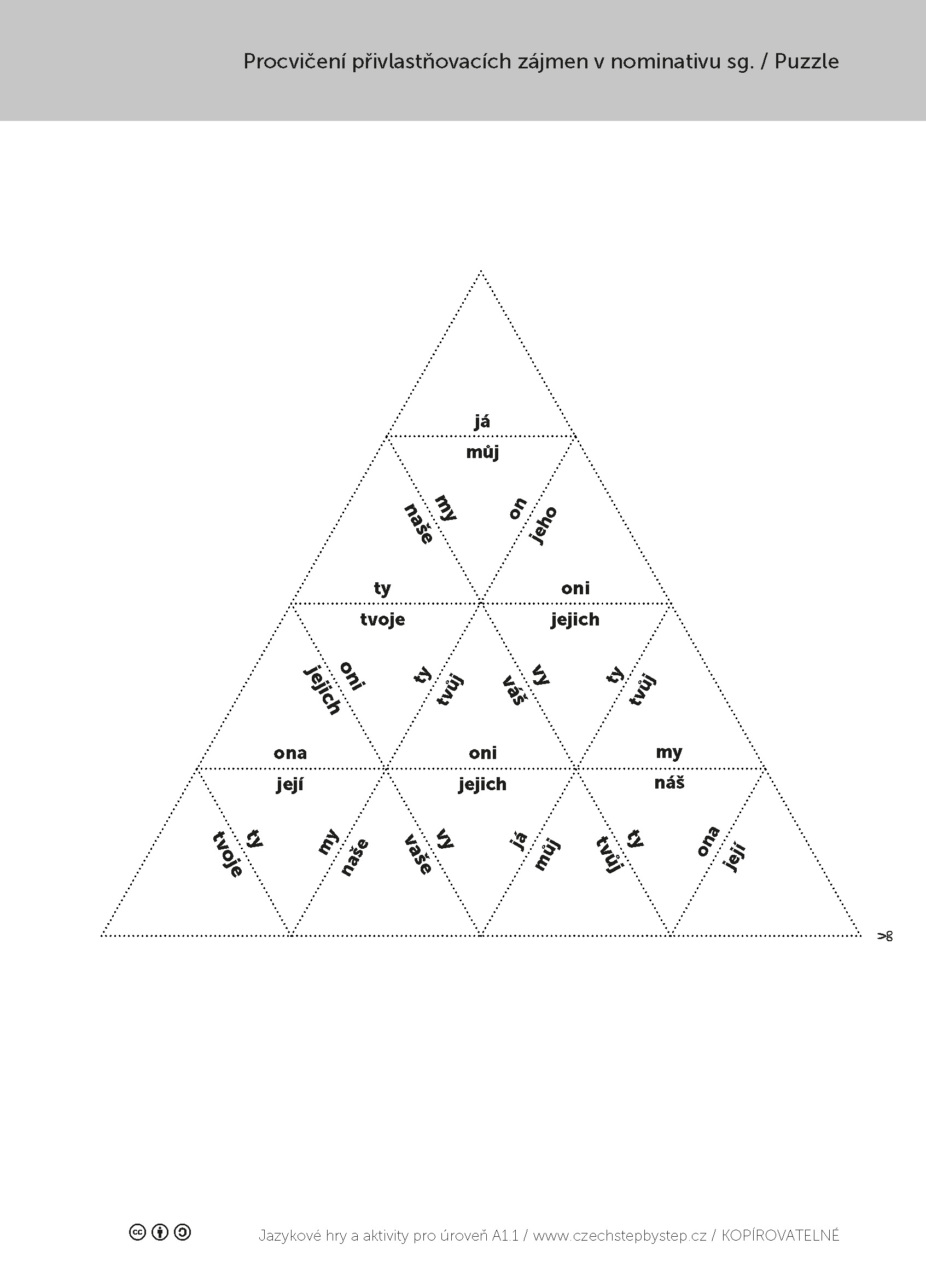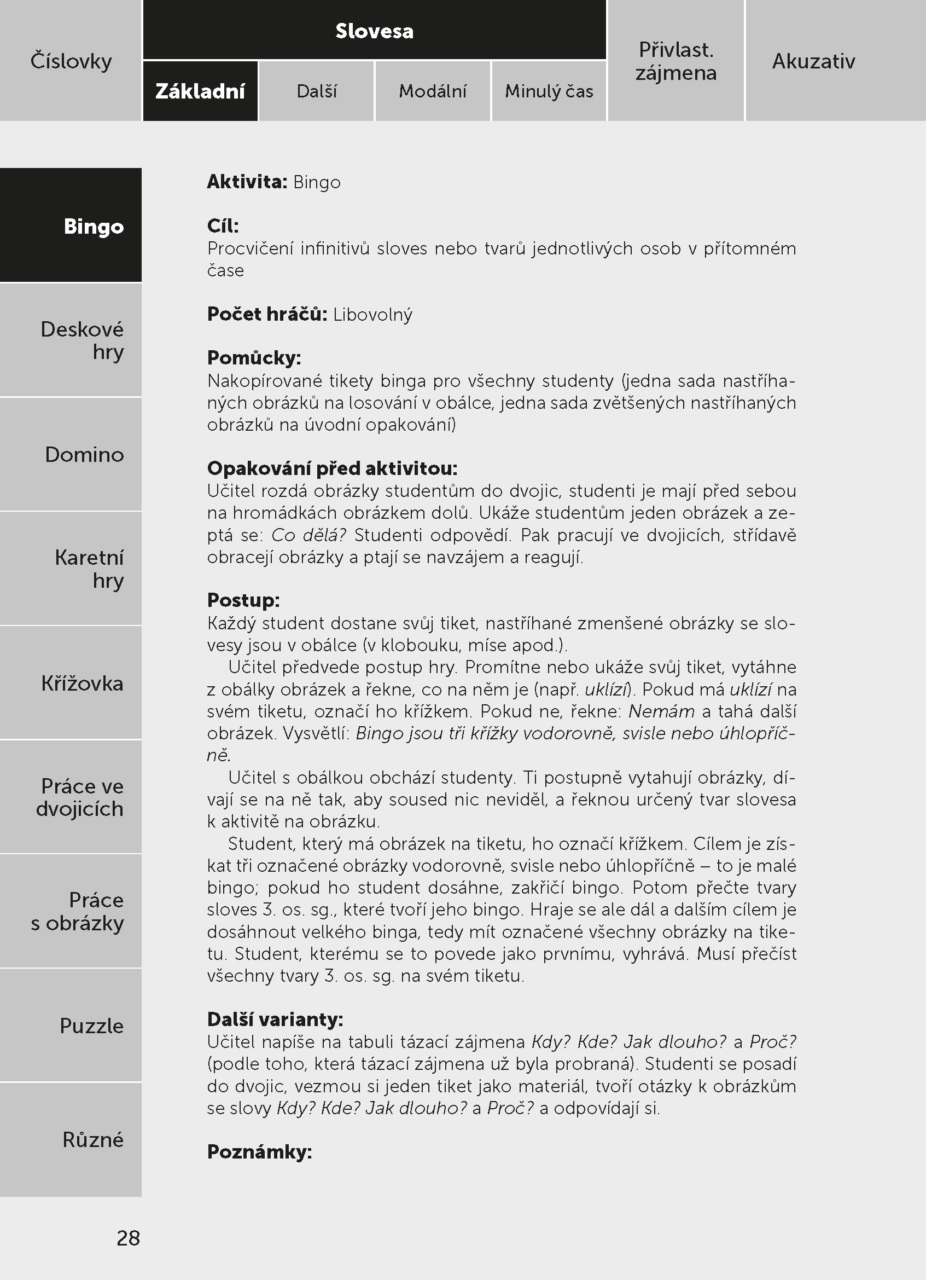 New, significantly extended edition of the previous Language games and activities handbook. It contains more than 60 games and their variations together with learning activities to practise vocabulary and grammatical structures on the A1.1 language level according to the Common European Framework of Reference.
Read more
Zobrazit méně >
Potřebujete pomoc či poradit? Kontaktujte nás:
Proč učebnice od nás?
Přes 100 000
prodaných
výtisků
Naše učebnice se
používají nejen v ČR,
ale i po celém světě.
Zdarma manuály
ke stažení
63 % z učitelů
vlastnících naše učebnice
vnímá manuály jako
nejdůležitější výhodu.
Víc než 20 let
praxe v oboru
Vydáváme učební materiály
už od roku 2000.
Komunikace
už od 1. lekce
Naše učebnice jsou
praktické a zábavné.