Tschechisch Schritt für Schritt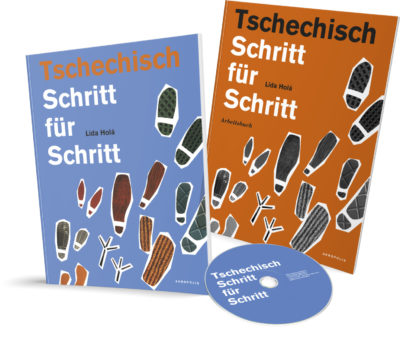 Look inside
Audio sample

track 04
Ukázky z učebnice Tschechisch Schritt für Schritt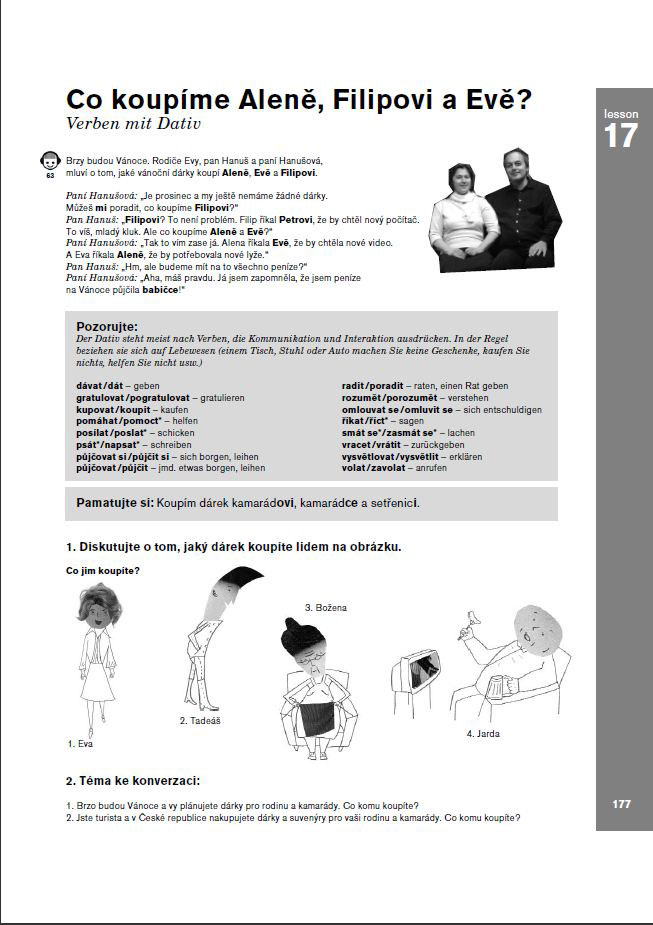 The Tschechisch Schritt für Schritt study programme is designed for foreign learners of Czech from beginner up to intermediate level. In twelve carefully structured lessons, students are familiarised with the basics of the Czech language.
Read more
Zobrazit méně >
Number of pages:
244 + 128 pages of Workbook + 4 pages of Appendix
Set includes:
textbook
appendix
Czech Grammar in a Nutshell
1 × audio CD
Potřebujete pomoc či poradit? Kontaktujte nás:
Proč učebnice od nás?
Přes 100 000
prodaných
výtisků
Naše učebnice se
používají nejen v ČR,
ale i po celém světě.
Zdarma manuály
ke stažení
63 % z učitelů
vlastnících naše učebnice
vnímá manuály jako
nejdůležitější výhodu.
Víc než 20 let
praxe v oboru
Vydáváme učební materiály
už od roku 2000.
Komunikace
už od 1. lekce
Naše učebnice jsou
praktické a zábavné.