Česky krok za krokem 2 – Pracovní sešit: Lekce 11–20
Look inside
Ukázky z učebnice Česky krok za krokem 2 – Pracovní sešit: Lekce 11–20
Pracovní sešit 11–20 by Zdena Malá is a supplement to Lídy Holá's and Pavla Bořilová's Česky krok za krokem 2. It offers numerous exercises, texts and activities designed to practice the material covered in the textbook's first ten lessons.
Read more
Read less
Při nákupu 10 a více kusů výhodné množstevní slevy
How can I purchase a printed publication?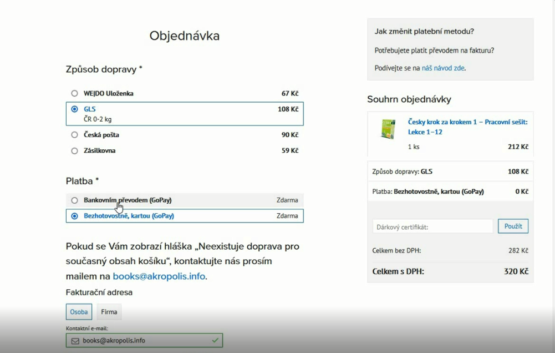 How to buy the e-version of the ISSUU publication?
How to use ISSUU e-version?
Frequently asked questions
V jaké jazykové verzi je Pracovní sešit dostupný?
Pracovní sešit existuje pouze v české verzi.
Need help or advice? Contact us: