Sold out
Look inside
Audio sample

track 04
Ukázky z učebnice New Czech Step by Step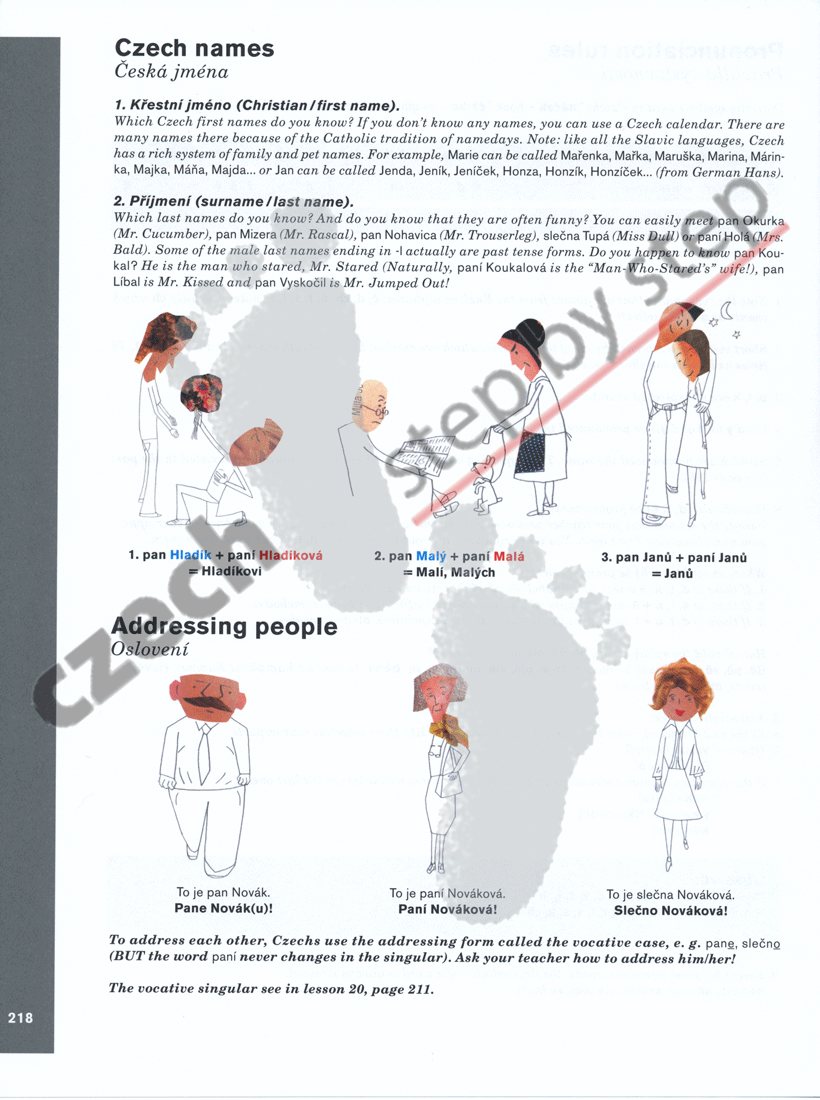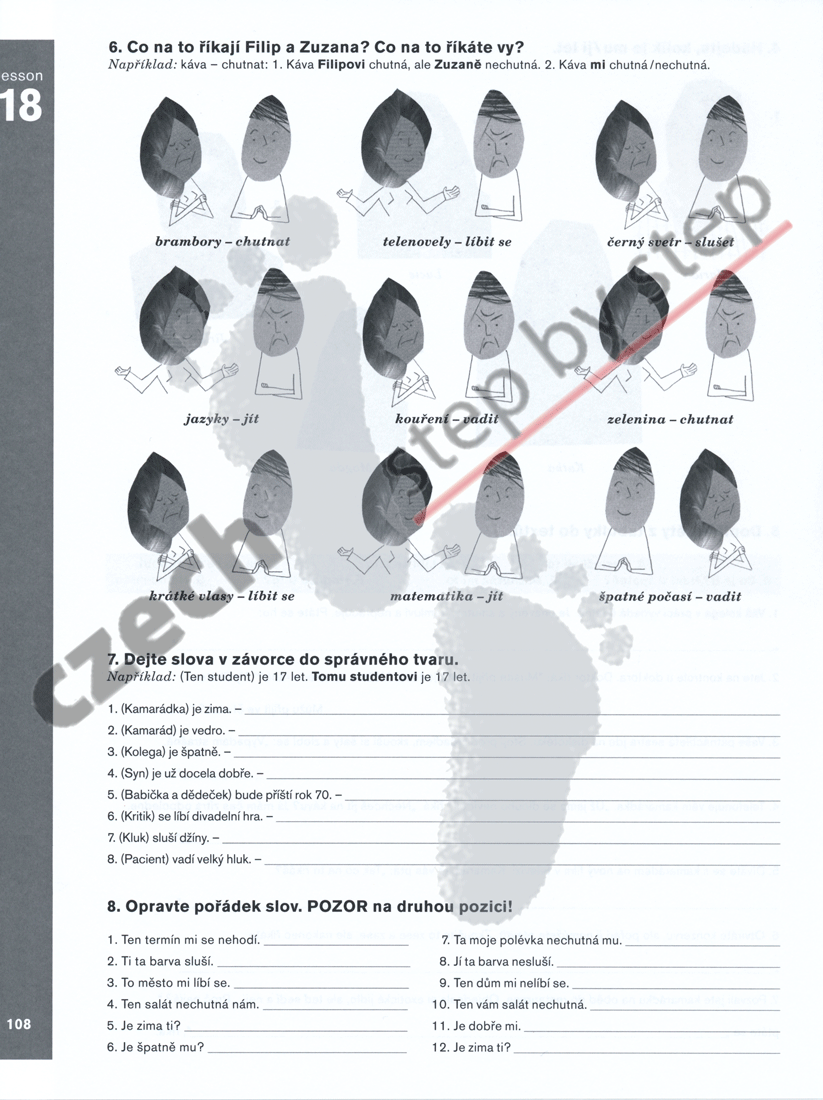 The New Czech Step by Step teaching programme of Czech for foreigners is intended for beginners to intermediates. Over twenty clearly structured units the students get to know the basics of the Czech language.
Read more
Zobrazit méně
Set includes:
textbook
appendix
Czech Grammar in a Nutshell
1 × audio CD
Frequently asked questions
Why did you stop publishing New Czech Step by Step?
I am looking for something to read. Do you have something simple for A1 or A2 levels?
Yes, we do. You can have a look at the Adapted prose series. For A1 level we offer the popular book O pejskovi a kočičce (About doggie and pussycat), which is primarily for children but will definitely find readers among adults as well.
For the higher A2 level we offer these books.
Potřebujete pomoc či poradit? Kontaktujte nás:
Proč učebnice od nás?
Přes 100 000
prodaných
výtisků
Naše učebnice se
používají nejen v ČR,
ale i po celém světě.
Zdarma manuály
ke stažení
63 % z učitelů
vlastnících naše učebnice
vnímá manuály jako
nejdůležitější výhodu.
Víc než 20 let
praxe v oboru
Vydáváme učební materiály
už od roku 2000.
Komunikace
už od 1. lekce
Naše učebnice jsou
praktické a zábavné.